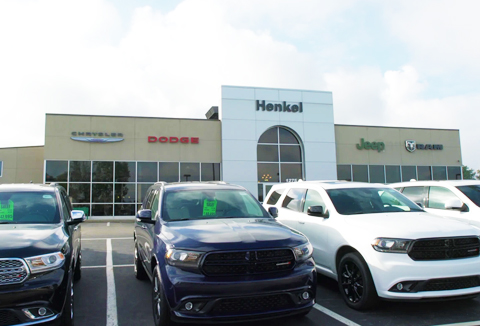 HENKEL AUTO BODY SHOP CLOSED
Several years back we closed our body shop for multiple reasons. Auto body shops are a very artistic type of business. These shops require extremely close attention to every detail and do not work well when managed by a larger company. In fact most of the finest body shops will have the owner right there on site. Yes it is very profitable for a dealer to own a body shop but is it a quality environment? We think it is not.
We would like to provide service for everybody and all the parts your car will need but we know that locally private owned body shops almost always seem do the best work and have few problems. Of course we could put all of our resources into a body shop but it would be hard to beat a local shop that has an owner operator on site every day.
We recommend that when you need body work on your car, to go to a shop you know and trust and that has done good work in the past. If you do not know of one, then ask friends and co workers. We do not make body shop recommendations, so that you will understand we do so with no economic motivation. All we can say after so many years is, avoid dealer owned body shops and go with the little guy that cares, and one that only does auto body repair full time.